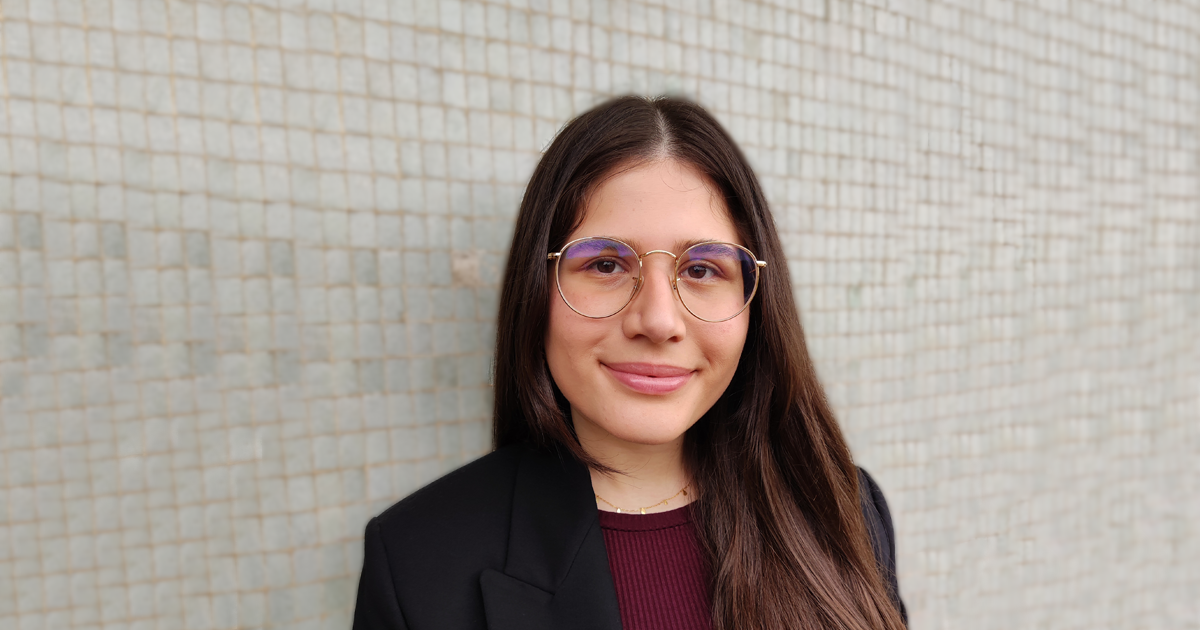 Nika Shahidian, a data analyst at the FCCN Unit, shares her testimony on the role and relevance of women in science, technology, engineering and mathematics. During the month of March, the FCCN Unit is joining GÉANT's #WomenInSTEM campaign, sharing the opinions of several of its employees on this topic.
As women, from a young age we have lost interest in male-dominated areas of work, wanting to pursue areas where the role of women is already established and following in the footsteps of the working women who have opened so many doors for us. But now it's our turn! Engineering and technology jobs are predominantly held by men, pushing out ambitious women with so much potential. We have a duty to open doors for the future generation of working women and end the discrepancy in women's representation in science, technology, engineering and mathematics (STEM) fields.
From a young age, we make choices that direct us towards a given career path. Only 21% of engineering students and 19% of computer science students are women, despite these being some of the most lucrative fields of work. If a worker in a STEM field is paid two-thirds more than workers in other fields, then how do you explain the regular disengagement of women? Even within STEM, the most lucrative occupations are those with the lowest percentage of women. The truth is that this alienation of women from some of today's highest paying jobs only serves to exacerbate and prolong the gender pay gap.
How do we intend to break the stereotypes that STEM fields are more suitable for men? How do we convince women that by choosing male-dominated work areas they will not be discriminated against? Or rather, how do we end this discrimination? Only by recognising and normalising the presence of women in STEM will we be able to put an end to the culture of male exclusivity, which so alienates women who simply seek a space with equal opportunities.
This responsibility lies with all of us. It is up to parents and teachers to support and encourage women's interest in STEM by strengthening their abilities and skills. It is up to men working in STEM to recognise the role of women and adapt the work environment, making it sympathetic and attractive to minorities, and ensuring equal opportunities. And it is up to women to recognise their ability to overcome the difficulties they will face and not underestimate their abilities. It takes confidence and perseverance on the part of women, but nothing is possible without proper recognition and respect in the field of work.
Finally, I wanted to make the following note. There is an idea that the incentive to direct women into STEM should be focused on future generations and on young people who are in the process of choosing their career path. If there is one thing that the professional world teaches us, it is that it is never too late to change career fields. Living in a world with so much training available and free information, it has never been more accessible to expand our horizon of knowledge(www.nau.edu.pt). All our lives we have heard that engineering and technology are more appropriate for men, but now let's think about how ridiculous this stereotype really is! We cannot continue to live in a world where only 28% of STEM jobs are held by women.