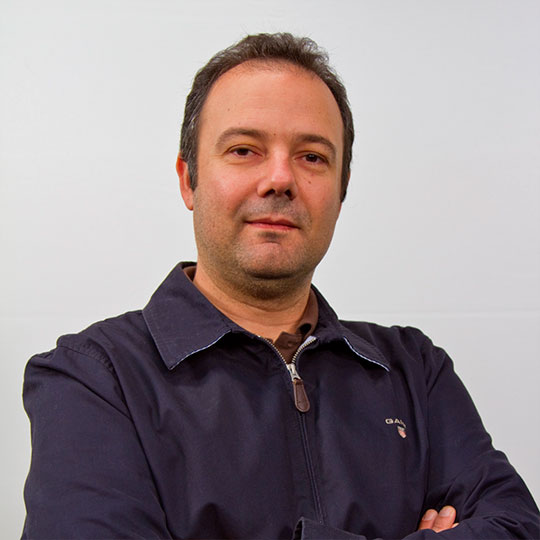 Nuno Gonçalves
Service Manager
Cost reduction in voice communications
The RCTS VoIP is the service that allows obtaining cost reductions in the voice communications of the member institutions, while providing advanced features.
Voice over Internet Protocol (VoIP) is a technology that allows the user to establish telephone calls over a data network by converting an analogue voice signal into a set of digital signals, which are then sent over an Internet connection in the form of IP-addressed packets.
Who is it intended for?
Institutions that already have the RCTS Plus service and are:
Non-profit Institutions that have as their main objective Research and Development activities.
About RCTS VoIP
RCTS VoIP is the "Voice over IP" service that constitutes a private voice network, with about 40 institutions and more than 50.000 DIDs, where all intra and inter-institutional traffic flows over the RCTS network using the most recent technologies.
Cost reduction is achieved, not only by routing calls to the network of the contracted Telecommunication Operators through the lowest cost route, but also because IP connections are created, virtually dedicated, between the institutions subscribing to the service.
These IP connections allow calls to be made without any associated cost, between entities subscribing to the service through the use of open standards such as the SIP (Session Initiation Protocol) and ENUM (E.164 Number Mapping) protocols.
The technical solution used allows coexistence with legacy telephone infrastructures, creating conditions for a transparent migration for the end user and facilitating phased plans for replacing conventional telephone terminals by new equipment with SIP support.
Terms of Use
Aimed at higher education or research entities connected to RCTS with the RCTS Plus service.
If your entity is part of the academic or scientific community and is not yet connected to the RCTS network, see here how to join and be able to use the RCTS VoIP service.
Documents