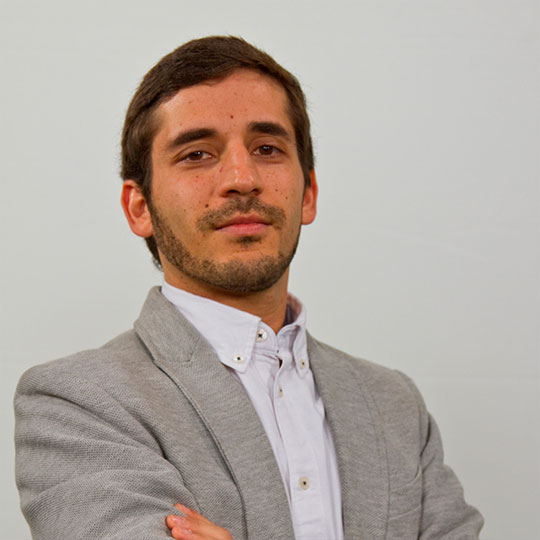 Nelson Dias
Service Manager
Production of high quality audiovisual content
Whether for video production or audio capture, the Studio offers the community using the RCTS network a space with advanced equipment for the production of multimedia content of educational, scientific, cultural or artistic nature.
This space enables the production of content for e-Learning projects, MOOCs, live or delayed webinars, photography sessions, product demonstrations, recording of radio and television programs, Podcasts or e-Papers.
Who is it intended for?
Institutions can join the RCTS IP service:
Non-profit Institutions that have as their main objective Research and Development activities.
About the Studio
The Studio offers you:
Professional studio with Broadcast quality;
80m2 studio with Chroma Key;
Virtual scenography;
Three professional video cameras (4K);
Teleprompter;
Lighting;
Video and audio capture and mixing;
Specialized technical support;
Integration with other services: videoconference, videocast, educast and digital video archive.
What else can you count on?
Video Bank: A web portal where the video production community can archive their raw footage, video and photography assets. Take advantage of this redundant infrastructure that will preserve your content, allowing you to later search and reuse it in new content.
Equipment loan: If you have a special event, need professional help and your institution hasn't been able to provide the support you need, contact us. FCCN can lend equipment and specialized technical support in the video area.
Event support: The Studio team has the capability to provide support for special events, namely in the travel of technicians to support equipment installation; purchase decision support; equipment rental and specialized training to technical teams.
Terms of Use
Consult the conditions of use of the service.
If your entity is part of the academic or scientific community and is not yet connected to the RCTS Network, see here how to join and be able to use the Studio.
Documents
---