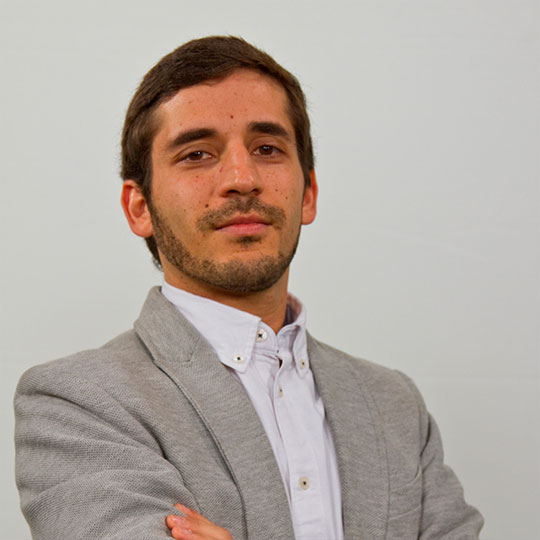 Nelson Dias
Service Manager
Design your event on the Internet and share it on social networks
VideoCast is a service that allows live streaming of events worldwide, via internet.
Through this service, FCCN provides a web page where the video and audio of the event being broadcasted is presented.
It can be an event, a class, internal TV channel programming or any other event that you want to broadcast on the Internet.
Who is it intended for?
Institutions can join the VideoCast service:
Non-profit Institutions that have as their main objective Research and Development activities.
About VideoCast
FCCN provides servers in its datacenter with a high level of availability and connectivity that allows transmission to thousands of users simultaneously.
The website provided by the VideoCast service is compatible with the main internet browsers and is already prepared to be correctly viewed through mobile devices such as smartphones or tablets.
This tool does not limit or filter content. It does not overlay ads or interrupt the stream with advertising periods.
Throughout the session you can know how many users are watching the stream per device and interact with them via chat.
You can use the social media component to share the stream with viewers. At the end, we provide the access statistics upon request.
VideoCast main features:
Live streaming of events;
Support page for creating and managing a video broadcast;
Customization of the presentation layout;
Integration of video, presentation and chat;
Automatic transcoding for mobile formats;
Share on social media;
Access statistics and real-time monitoring;
Password controlled access.
Federated authentication RCTSaai
Terms of Use
This service is available for institutions that belong to the RCTS network (Science Technology and Society Network), that are integrated in RCTSaai and that have audiovisual sets compatible with the Videocast platform.
If your entity is part of the academic or scientific community and is not yet connected to the RCTS Network, see here how to join and be able to use the Videocast service.
Documents