The 9th edition of the Portuguese Initiative of Internet Governance Forum will take place on November 3rd, starting at 9am, at the .PT headquarters, Barra Barra building, in Lisbon, under the slogan 'Everyone connected. A secure, resilient and sustainable internet'.
The event has been held since 2010 and this year's edition is organized by .PT, ANACOM, Centro Nacional de Cibersegurança, DECO, Fundação para a Ciência e a Tecnologia, and Comité Gestor da Internet no Brasil, with the aim of analyzing and sharing different ideas on how the Internet should be managed and used.
This year's program focuses on the themes of connectivity and the protection of human rights; trust, security and sustainability; emerging technologies such as artificial intelligence, and the future that is envisaged for the Portuguese language in the digital age.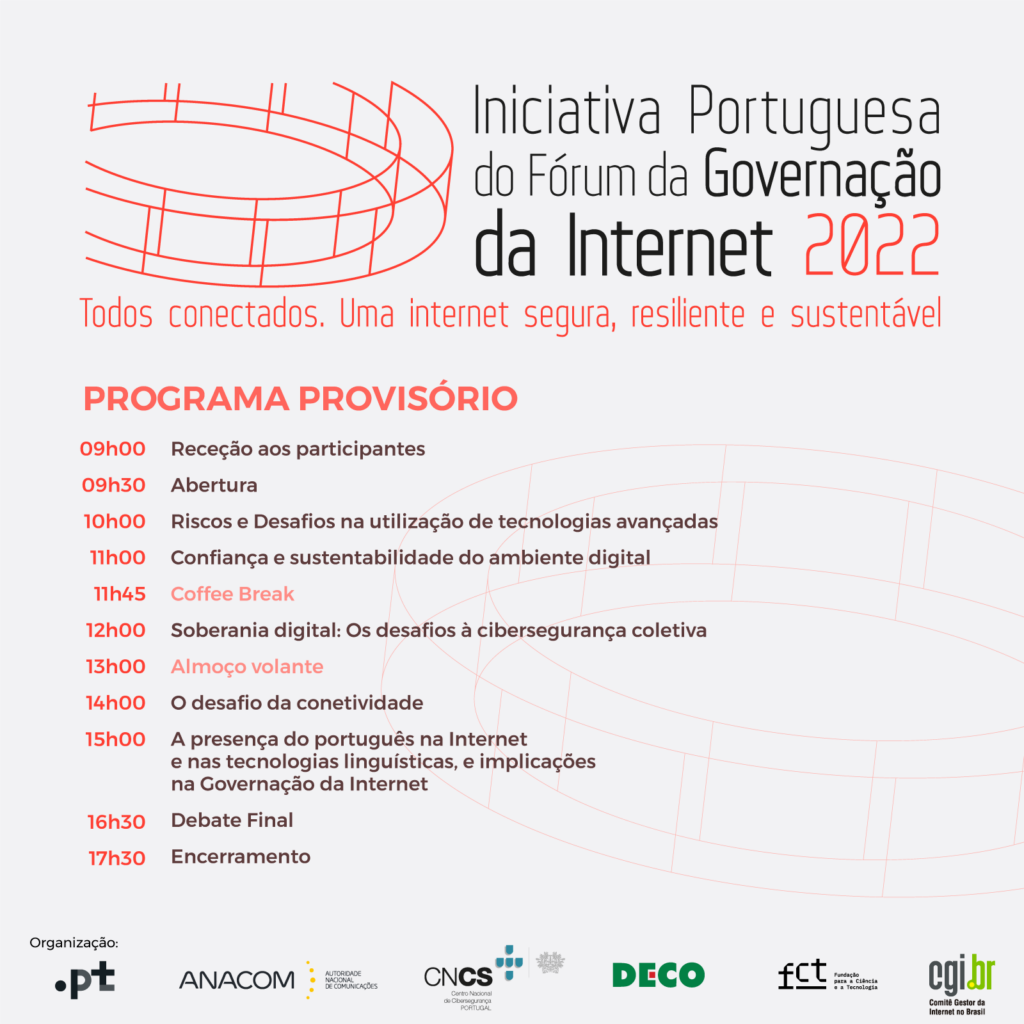 The Portuguese Internet Governance Forum Initiative (IPFGI) is a national dialogue platform that brings together public and private stakeholders, academia, the Internet technical community and society at large to inform, reflect on, and debate, in an open and interactive way, how the Internet should be governed, an increasingly relevant topic on the national and international scene.
The session is free, but subject to prior registration, which can be done online.
For more information and access to the complete program, see: www.governacaointernet.pt.