Following the campaign created by the GEANT network #CyberHeroAtHome, which signed the European Month of Cybersecurity, during the month of October, the FCCN Unit shares some practical content on how to ensure a safe navigation. In this first week, we highlight network protection. 
Each week, a new theme will be in the spotlight. Cybercrime threat awareness, device and identity protection will be some of the topics focused on, with network protection being the central theme during the first week. 
How to secure my network?
Connectivity is now a fundamental condition in any area of activity. Virtually all sectors and professions require a connection to a network. The importance of this resource is proportional to the need for security. 
The threats are various and can take the form of fake Wi-Fi networks (created by hackers with names similar to the real ones), attacks on insecure Wi-Fi networks or using default passwords of electronic equipment (available online). Once a hacker has secured access to your network, they can use your devices to carry out large-scale cyber attacks.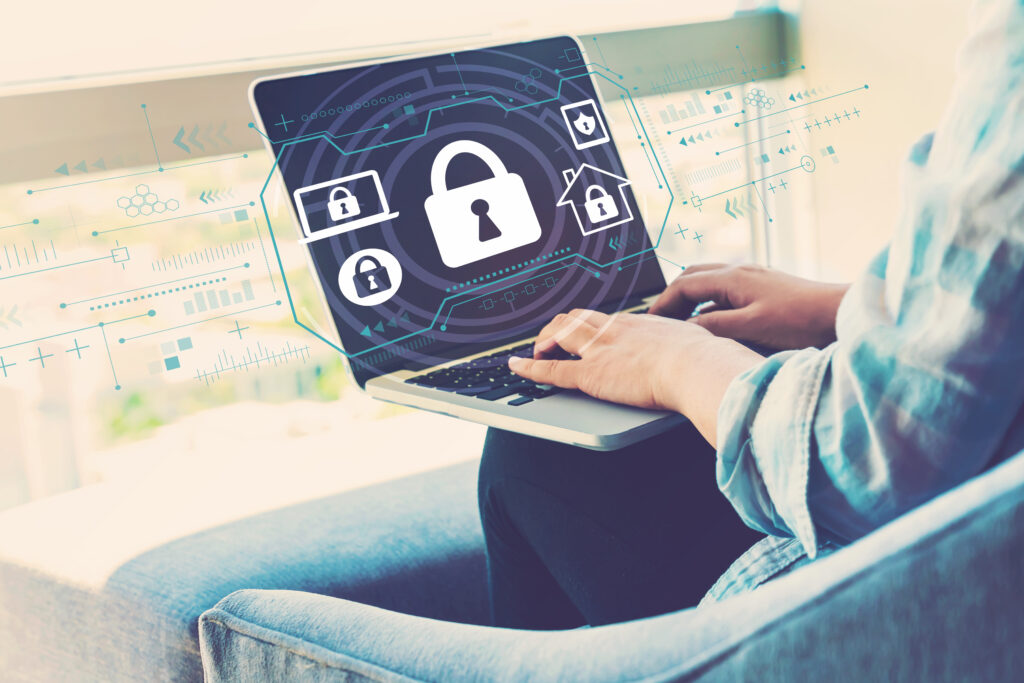 There are some basic steps you can take to ensure your network is protected, as well as some useful tips on using other networks.
Follow GÉANT's advice and become a Cyberhero at home.

#1 Change your password
Change the default password on your router and other devices connected to your network. Passwords that come factory set are easily discovered by hackers. Choose a secure password, avoiding dates and names and using diverse characters.  
#2 Use a firewall
Remember to enable firewall features in your operating system and security software. The firewall acts as an intermediary between your system and external traffic, helping to prevent attackers from gaining access. 
#3 Use a VPN
Through the use of a Virtual Private Network (VPN) you can create an additional level of security. By creating an encrypted communication channel between your device and a server, this feature protects your data, helping to ensure security and anonymity.
#4 Avoid using public Wi-Fi networks
If you are working or studying in a café, library or other place that provides public Wi-Fi networks, it is safer to use your smartphone as an access point. This is because it is relatively easy to hack a computer or mobile phone connected to a public network without any protection, granting access to emails, passwords and login data, for example. 
Visit the GÉANT website to find more useful information!
Cybersecurity at FCCN
Every day, thousands of students, teachers and researchers use online services to exchange information essential to the advancement of knowledge.
Whether through email, video conferencing, e-learning, or scientific articles and journals, sharing is intended to be secure and trustworthy.
In particular, we highlight the services that ensure your day-to-day computer protection and which we invite you to learn about in detail on the site.