FCCN officially launches the new Educast Recorder at the Jornadas FCCN 2022. The application is available for download and is compatible with windows and mac operating systems. The software allows simple and intuitive recording of educational content, enabling the capture of two synchronous sources simultaneously (video, audio and data).
The software, developed by the team at the FCT - Foundation for Science and Technology's FCCN unit, is dedicated to recording educational videos in the form of lessons, events, tutorials and workshops. The videos can then be sent to the content manager where they are available for editing via an online video editor. In the video editor, users can customize the metadata, add a description to the videos, customize the cover image, banner, pre-roll video and create chapters for key moments in their presentation.
In the end, the videos can be easily shared in multiple formats (streaming, desktop, and mobile) on social networks, via e-mail, websites, or integrated into virtual learning environments (moodle, blackboard, sakai, nau, and others).
RCTSaai Federated Authentication
Recording of educational videos
Audio, video, and data recording
Capture two synchronous video and data sources
Webcam capture (integrated and USB)
Capture computer desktop
Capture windows and applications (e.g. Powerpoint, browsers, etc)
Compatible with external video capture cards
Compatible with microphones (integrated, USB)
Direct integration with the content manager
Compatible with windows and mac operating systems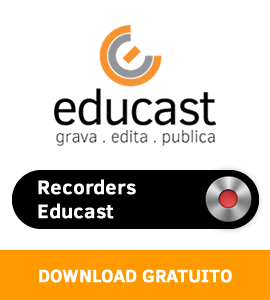 The service is free of charge for the RCTS (Science Technology and Society Network) community. Download now and start recording your classes with Educast Recorder today.