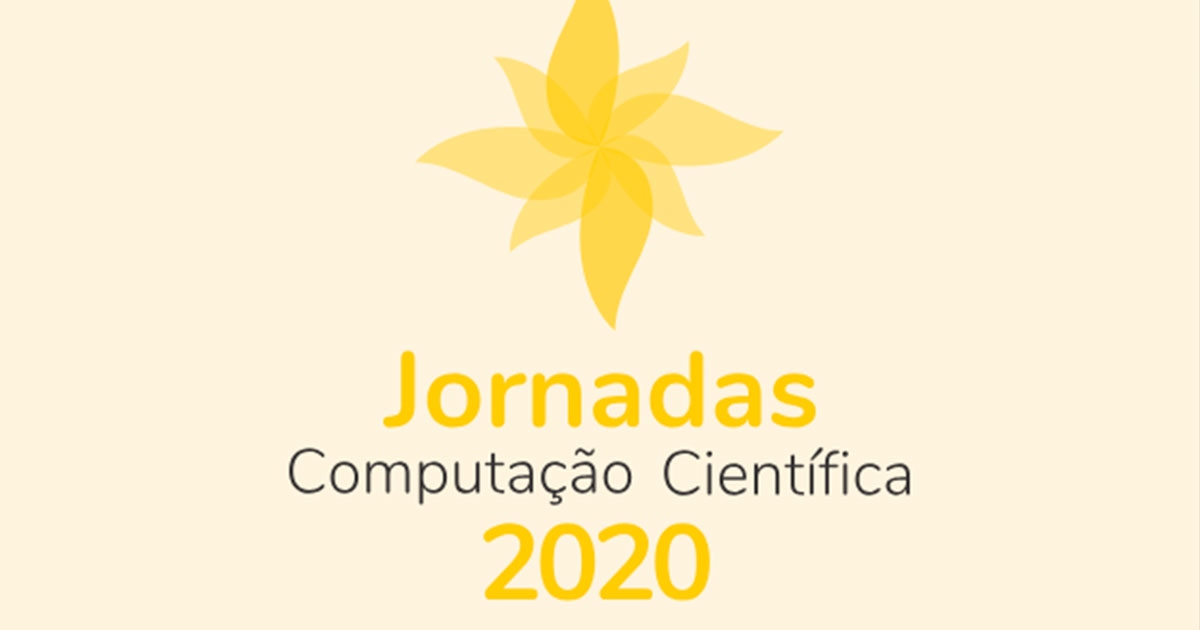 At a time when the country and the world are behind closed doors, facing a pandemic, the annual meeting point for the various communities of managers and users of the advanced computing and communication platforms and other digital services provided by FCCN has been postponed.
Originally scheduled for April 21, 22 and 23, the 2020 Scientific Computing Days would take place this week.
Not being possible the realization of this our annual meeting, new dates are scheduled and we hope to be able to gather the community, in Leiria, on the 13th, 14th and 15th of October.
Still, to mark what would be the original date of realization, we leave some highlights about some of our services.
The RCTS CERT Team highlights the DNS Firewall service: a mechanism that hinders the infection of systems by malware, since when the resolution of malicious domain names is requested, the response obtained through the DNS protocol is changed.
This will prevent infections from malicious domainsand categorised by presenting users with an alert page. an alert page. The list, which is updated dailyis built based on several credible international information sources and on RCTS CERT's own activity.
Subscription to the service is free and can be done through dnsfw@fccn.pt (indicating only the public IPv4 and IPv6 IP networks of the entity to be protected).
Finally, RCTS CERT invites all RCTS member institutions to test the preparedness of their users by performing a simulation of a phishing campaign, which can be requested through info@cert.rcts.pt.
Distance Learning and Training for Large Audiences
Not aiming to reveal the surprises of attending the Jornadas 2020 live in Leiria, but rather to sharpen the expectations that await us for those days in October, we share the current situation of the NAU.
New Website
One of the key points is the development of NAU's new home, a responsive website so that the user can have a better experience, quick access to the platform's courses and that, naturally, can attract organic traffic for greater dissemination of the offer provided, as well as of the project's partner entities.
Authentication mechanisms
It is intended to expand the user profile, thus allowing accommodating electronic identification mechanisms - citizen card, mobile digital key (RCTSaai, ORCid, PTCris) and certification system of professional attributes.
The platform's authorization mechanisms will allow the possibility of including personal and professional attributes in order to generate certificates according to the standards in force in Portugal.
Certificates in pdf
In addition to this development, work is underway to produce certificates in pdf format, which will allow a greater level of fidelity and print control. These files, besides containing the necessary data regarding the user and the course, will be digitally signed, thus guaranteeing their integrity.
Some NAU numbers
Talking about numbers, to date, we have 21 adherent organizations and more than 100 courses made available over time. There are about 59,000 users registered, representing more than 83,000 enrolments.
NAU usage data available at https://www.fccn.pt/estatisticas
Project continuity
In 2019 a new application was submitted to meet a set of needs to be implemented. This new project, identified as FAN - Advanced Tools NAU has several lines of action.
NAU makes issues of interest in the distance learning community more evident. The good practices that NAU member entities bring are difficult to replicate in an open and massive course. It is in this sense that documentation and training is being developed to change current mindsets , whether from face-to-face settings - such as higher education faculty - or from traditional training settings in an online environment.
MOOCs have a strong workforce participation, given their characteristics - namely time availability - the production of a course should have a different structuring and communication, to keep trainees engaged and motivated.
The NAU Team hopes to be able to talk about all this and much more, in person at the 2020 Days, because, in addition to these news, there is still much to share.
The National Network for Advanced Computing also brings some news at this stage. The first is Deucalion, the supercomputer which will be installed in Riba d'Ave, at the Minho Advanced Computing Centre (MACC), and which will reinforce national advanced computing capacity in 2020/2021.
Deucalion represents a significant increase in the computing power available in Portugal. It will allow easier access to the entire community of the national scientific and technological system for work in the field of intensive computing, data science and artificial intelligence.
Thus, a further step was recently taken in the funding process, following the agreement for the facility already signed and approved in 2019.
This project is part of the EuroHPC - European High Performance Computing initiative and the installation of this supercomputer is part of an application led by the Foundation for Science and Technology (FCT).
If the conference were to be held now, some indicators on the use of the Bob supercomputer would be shared in the Advanced Computing session. A curious fact is related to the number of hours used: more than 12 million core.hours have been recorded since the beginning of the pilot phase in July 2019 and until March 2020.
Some data on the use of the Bob (MACC) and Cirrus (INCD) clusters:
Monthly evolution of use (core_CPU x hour) :

*LUSTRE file system update (file system of supercomputer Bob) was performed in December 2019
**In 2020-03 special social isolation measures took place, such as the closure of universities and schools due to the outbreak of COVID-19
Monthly evolution in the number of distinct users:

Evolution of the electrical power dissipated by the clusters:

Another novelty, resulting from the moment we are all living through, is RNCA's participation in the FCT call for Research & Development Projects: "AI 4 COVID-19: Data Science and Artificial Intelligence in Public Administration to strengthen the fight against COVID 19 and future pandemics - 2020".
This call is part of the e.2030 National Digital Skills Initiative, Portugal INCoDe.2030 (namely Axis 5 - Research) and aims, in line with the provisions of the National Plan for Preparedness and Response to the New Coronavirus Disease (COVID-19) of the Directorate General for Health (DGS), to promote projects in the area of Data Science that contribute to improving the responses of Public Administration bodies to the impacts of the current outbreak of COVID-19, as well as future pandemics.
Finally, one last piece of news relates to the new page dedicated to information about the RNCA, hosted on fccn.pt. This is due to go live in the next few days, so anyone interested will just have to keep an eye on the FCCN website.
Arquivo.pt Award
Arquivo.pt is not only a service dedicated to the past, but also has much to share. To begin with, the 3rd edition of the already known Arquivo.pt Prize follows, about to end, on May 4, the period for submitting applications.
As it is known, the Prize awards works on any subject based on the Arquivo.pt as an information source. They may be team or individual works.
The application implies the submission of a 2000 words text about the project to be presented and a 3 minutes video. The first prize is worth €10,000. There are also prizes for second and third place, as well as an honourable mention from the newspaper PÚBLICO, if any submitted work focuses on the web archive in relation to Público online.
An external and multidisciplinary jury will help in the decision: Helena Freitas in Biology; Maria Beatriz Marques in Information Science; Miguel Fontes in Sociology and Management; Paulo Bastos in Communication and Technology and Teresa Firmino in Science Communication.
The winners will be announced in November during the Science 2020 Meeting.
More information at arquivo.pt/premio2020.
Time Travel
Several Timelines have already been developed in conjunction with entities that, on the occasion of the celebration of anniversaries, with the help of Arquivo.pt, have built authentic journeys through Time.
Thus, on the occasion of the celebration of its 30 years of activity, PÚBLICO selected a set of pages that reflect the passing of the years and in collaboration with Arquivo.pt we can thus have access to a timeline and travel a little over the last 30 years of life of this famous newspaper.
Visit PÚBLICO timeline at arquivo.pt/30anospublico.
Special Collection European Elections 2019
The Arquivo.pt team also worked on a special collection entirely dedicated to the European Elections. This compilation covers contents in 24 languages.
Travelling exhibitions Arquivo.pt
(Before and after quarantine)
The past of the Portuguese web has been on display in various locations around the country, since January 2019. This itinerant exhibition shows to those who visit it some of the most emblematic pages of Portugal's recent history, preserved at Arquivo.pt.
A first home page of RTP website or the Expo 98 page are some examples of the pages on display, also containing information on the Portuguese web archive and on the 2020 edition of the Arquivo.pt Award.
The Arquivo.pt also informs that this is an itinerant exhibition. Those interested in hosting this set of materials in their city or institution, may get in touch and submit the request.
Archive.pt's Memorial
The Archive.pt Memorial service offers a high-quality preservation of the contents of websites that are no longer updated, with the possibility of maintaining the original domain.
There are websites that are no longer updated with new content, but have to be kept online because they provide important information, such as websites of completed projects.
For example, the domain www.umic.pt domain is still active, pointing to a version preserved at Arquivo.pt. Those responsible for this site no longer have to maintain the infrastructure that supported it (e.g. servers, electricity, content management system) but only maintain the active domain.
This service is available for anyone who wishes to submit their website to the Arquivo.pt Memorial. Requests to include websites in the memorial may be addressed to the Arquivo.pt team.
New Training module Arquivo.pt
Arquivo.pt promotes knowledge sharing actions in the area of preservation and research on preserved Web information. The main objectives of these actions are:
maximise the productivity of its users in operating the service
raising awareness among web content authors of the importance of preserving their digital heritage
The new module "Website Preservation: Do-It-Yourself", has been added to the existing training plans. This new module is intended for Information and Communication Professionals.
More information at arquivo.pt/formacao.
Corona Virus Special Collections
Not being able to ignore the phase we are all going through, and so that it may later be possible to revisit much of the information that has been generated, Arquivo.pt will preserve special Corona Virus collections, both at an international level, in collaboration with the IIPC - International Internet Preservation Consortium compiled, and at a national level.
The collection of this content, at the international level is composed of:
3 064 addresses selected
1 237 (40%) suggested by Arquivo.pt mainly in the Portuguese language through a semi-automatic process
Collections from the international collection as of 23 March
The national collection consists of:
104 addresses for daily collection during the crisis from 27 March
236 addresses for single but exhaustive collection: Twitter
135 Youtube videos
New version of Arquivo.pt launched on April 15th (WebApp)
A brand new version of Arquivo.pt called WebApp was launched on the 15th of April 2020. The goal of this new version is to standardize the user experience across different devices and reduce maintenance costs by removing components with redundant functions.
This new version has as main novelty the merging of desktop and mobile interfaces into a single user interface, the desktop version being disabled and enabling the mobile version to work on various types of devices and screen sizes
Everyone is invited to test, it would be a valuable help to test users on different devices!
To give feedback on this new version to the Arquivo.pt team just send it to contacto@arquivo.pt.
Video Technical Services
Colibri and educast have been a valuable support with regard to capacity building for Distance Learning in Higher Education and have been in high demand in this pandemic phase.
Thus, we leave some data on the use of these services, during this phase and an interesting comparison with the same periods in the previous year:
Totals during the Covid-19 Crisis, between 11 Mar and 19 April 2020:
Meetings/Teaching: 218,540
Participants: 3,960,005
Comparison:
During 2019 there was an average use of 124 meetings per day
Now we're always over 9,500 meetings a day
During 2019, we had an average user base of 827 daily users
Now we're always over 200,000 a day
Totals during the Covid-19 Crisis, month of March 2020:
Educast (March 2020):
Videos produced: 2,748 (throughout 2019 we had a total of 2,179)
New users: 10,223
Views: 418,928
Channels created: 961
Finally, we would like to remind you that we have 34 sponsors and 4 supporters supporting our annual event, to whom we are very grateful.
We can only look forward with enthusiasm to the face-to-face realization of our Conferences and to being able to count on the whole community from 13 to 15 October, at the Polytechnic of Leiria. See you soon!