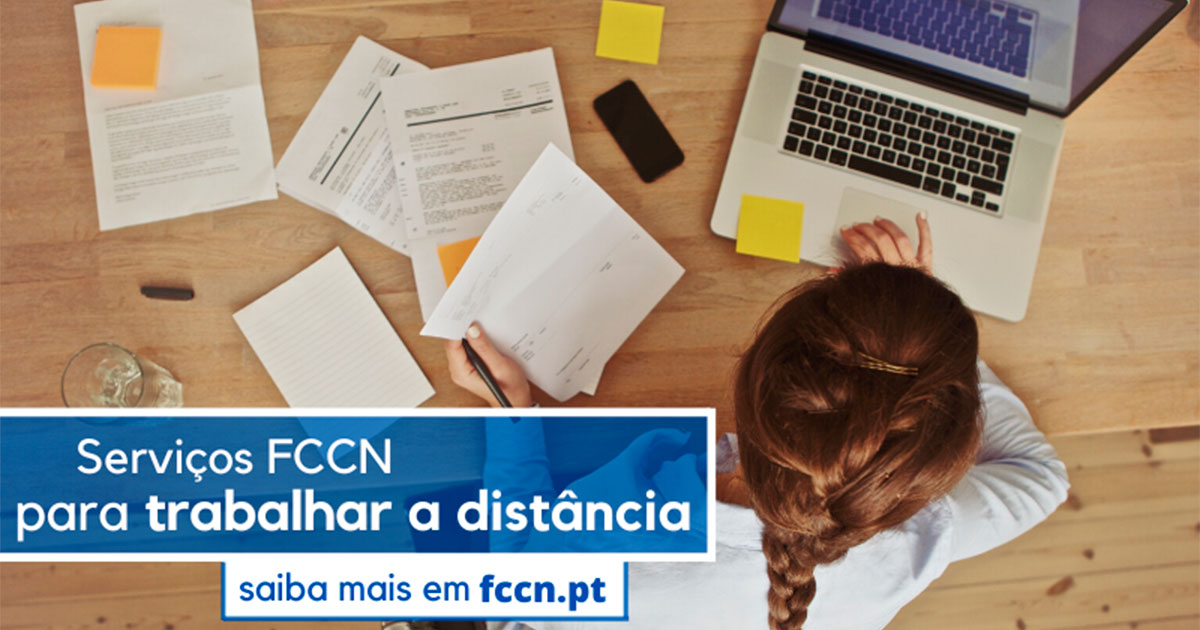 FCCN has reinforced the capacity of its main community support services in response to the current national situation of containing the COVID-19 pandemic. Find out how they can help you.
In a context of preventing the spread of the new coronavirus outbreak, higher education institutions are encouraging distance working rather than face-to-face meetings or classes.
The importance of FCCN services in the current scenario is evident in the increase in the average use of the service. "In this current context of a public health crisis, with teleworking measures and distance learning, we have seen an exponential increase in the use of certain services such as the Colibri"emphasizes the director of the Foundation for Science and Technology, Nuno Rodrigues, who also highlights the increase in the use of other services such as the NAU or Educast .
Regarding Colibri, the growth in use was around 2800%. The average usage, before this exceptional period, was 210 daily meetings with 1.990 users. On 16th March, there were 2,698 meetings and 63,181 users in a single day.
Find out more about the Services FCCN that may be useful to you in a remote working context and for more information, visit www.fccn.pt or get in touch with our specialized teams.
5 services FCCN that will help you work remotely:
Thanks to this Web collaboration service, it is possible to find a suitable environment to hold classes and meetings at a distance. Colibri allows the realization of videoconference sessions with capacity for 300 participants per session. It's possible to share audio, video, text, images, whiteboard and screen. The sessions can also be recorded for later recording and availability through the Educast service.
With Videocast it is possible to broadcast live video to the whole world, via Internet, without ads or interruptions. The content is shared in a simple way, through a webpage with integrated chatIt is possible to share a class or training with all those who have access to the transmission link (with an option to control by password). The service is compatible with the main internet browsers and mobile devices (smartphones and tablets).

http://videocast.fccn.pt/
Through Educast you can record, edit and publish educational videos (classes, training, tutorials, etc...). This publication is done by uploading to a searchable portal, which aggregates more than 22,000 educational videos. Educast allows editing and publishing, using its own software, in a simplified way, ensuring that the videos are available to students in multiple formats (streaming, desktop and mobile).
The NAU platform - Always Learning, provides access to online courses for large audiences in MOOC format (Massive Open Online Course) format. If your institution activates contingency plans with your teleworking employees, you can give them the opportunity to improve their skills in various areas of knowledge. See the courses available at NAU.
With a maximum upload limit of 100 GB, Filesender is the best option for secure file sharing. Filesender was developed with the specific requirements of the academic and scientific community in mind, while still allowing anyone to receive the files. This is the best option for those files that are too large to be sent by email.