Launch event for the European Digital Programme
Leading the Digital Decade - will take place on 1 and 2 June.
The two-day online event will focus on Europe's digital transformation to 2030.
What should be the digital future in Europe? What are the goals for 2030 when it comes to digital transformation? How can we be sure we will reach these goals?
These are the main questions that Leading the Digital Decade aims to answer.
The last 18 months have radically transformed Europe and the world. Because of the ongoing pandemic, the world has "digitalised" faster than ever before. Digital is what has been keeping society running. There is also a widening gap between those who have the means to go digital and enjoy its benefits and those who do not.
At this crossroads, Europe must define its future path.
Co-organised by the European Commission and the Portuguese Presidency of the Council of the European Union, the event will focus on defining that path for Europe and will take place virtually on 1 and 2 June 2021.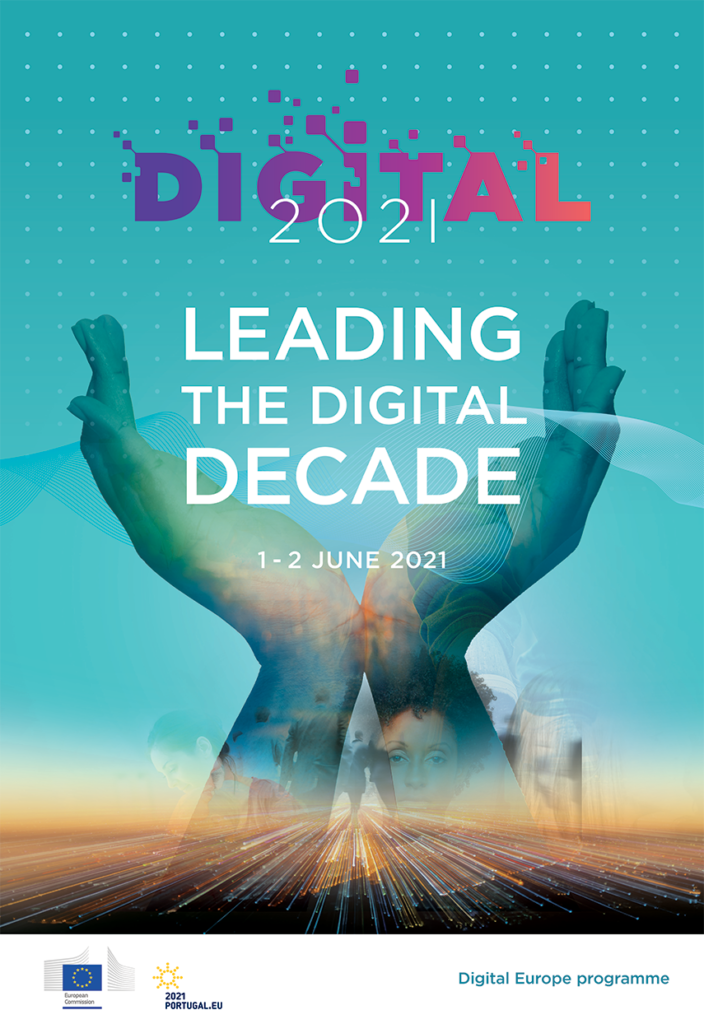 Day 1
The starting point of the first day's debate is the Digital Compass 2030: Europe's path to the digital decade. Its vision is clear: everyone in Europe can and should benefit from digital.
To make this a reality, it will be necessary to improve digital skills, infrastructure and optimise the use of technology by people, businesses and public administrations.
Day2
The second day will be dedicated to the launch of the Digital Europe Programme, the first EU financial instrument for specific support to European digital projects. The Digital Europe Programme will accelerate economic recovery and shape Europe's digital transformation, benefiting citizens and businesses.
The Digital Europe Programme will provide funding for projects in five areas:
Supercomputing
Artificial Intelligence
Cybersecurity
Advanced digitalskills
Use of digital technologies in the economy and society
Register for the event and join the conversation with #DigitalEU2030

We also recommend a visit to the PERIN (Portugal in Europe Research and Innovation Network) website to learn more about the Digital Europe Programme.