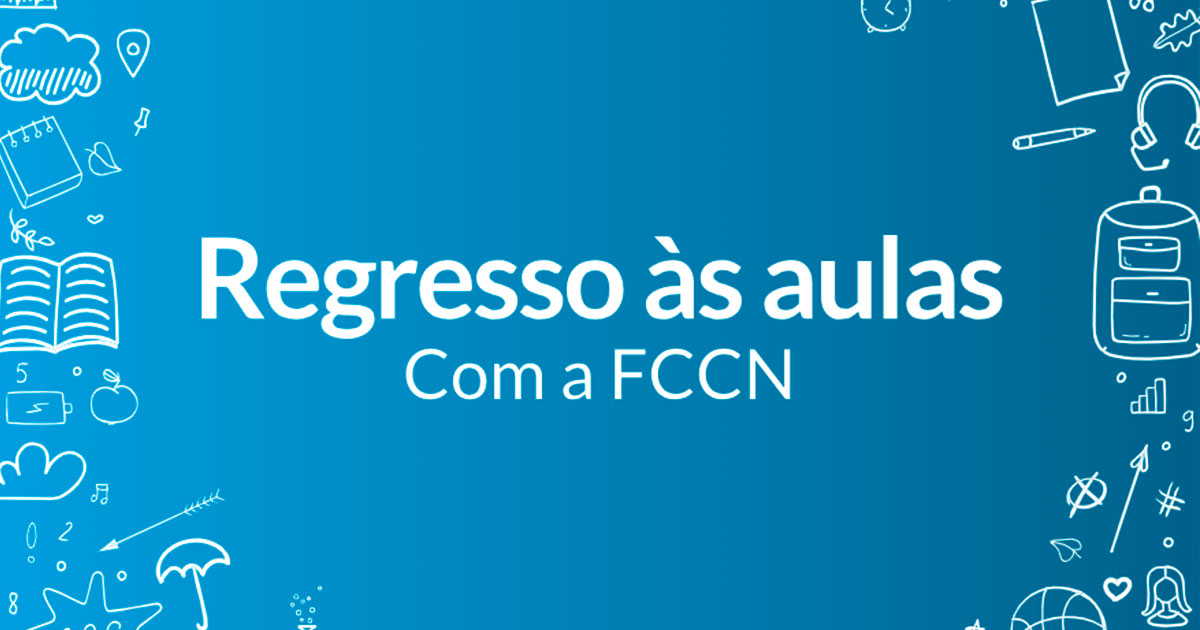 If you are a teacher or student in Higher Education, learn about your options for the start of a new academic year in which face-to-face teaching can be alternated with distance learning. The FCCN Unit of the Foundation for Science and Technology makes available to the academic community that adheres to the RCTS* a set of services and digital tools that facilitate your academic experience by allowing you, for example, to hold meetings and classes at a distance, send large files or produce digital educational content.
#1 eduroam. Connect to the world
A regular presence in Portuguese campuses, since 2003, the eduroam network guarantees secure Internet access to the entire teaching and research community. Implemented in Portugal by the FCCN Unit, eduroam guarantees each student a valid access credential in institutions belonging to the Network all over the country and the world. For this reason, with the same login, it is possible to access the Internet in 101 countries.
#2 Filesender. Send large files
This service is the ideal solution for jobs that involve the sharing of heavy files. Filesender allows you to send files up to a maximum of 100 GB. As an exclusive tool for students, teachers and researchers, Filesender is the best option for the secure sharing of large files.
#3 Hummingbird. Communicate at a distance
Thanks to this Web collaboration service, it is possible to find a suitable environment to hold distance classes and meetings. Colibri allows you to hold videoconference sessions with a capacity of 300 participants per session. You can share audio, video, text, images, whiteboard and screen. The sessions can also be recorded, for later registration and availability, through the service educast. This service has been fundamental in facing the constraints posed by the Covid-19 pandemic, registering an increase of 4000%, compared to the first months of 2019.
#4 Educast. Promote your work
For students or teachers who want to record and disseminate their academic work, Educast is the ideal partner. Through this platform it is possible to record, edit and publish content (such as classes or presentations), using only the personal computer and the recording and editing platform available online. Publication is done by uploading to a searchable portal that aggregates more than 30 thousand videos, with the possibility of integrated sharing on social networks.
#5 b-on and RCAAP. Find information
To complement their bibliography, students, teachers and researchers can always count on the Online Knowledge Library (b-on) and RCAAP (Open Access Scientific Repositories of Portugal). b-on offers unlimited and permanent access to thousands of journals and e-books published by some of the main international publishers, allowing institutions to rationalise costs, through centralised negotiation with the suppliers of scientific content. RCAAP provides users with a platform for storing, preserving and promoting open access to scientific knowledge produced in Portugal, bringing together thousands of contents that are scattered across the various Portuguese repositories.
#6 Arquivo.pt. Travel in the past
By storing information published online since 1996, Arquivo.pt provides a way to
simple and intuitive way to search and consult web pages from the past. The information stored in the FCCN servers may therefore be very relevant for academic work and scientific research. The applications may reach the classroom, with the eventual creation of case studies in areas such as Design, Social Sciences or Information Technologies.
#7 NAU. Invest in training and provision of content
Ideal for complementing knowledge and investing in lifelong learning, the NAU Platform - Always Learning provides free access to online courses for large audiences in MOOC (Massive Open Online Course) format . The training courses are diversified and range from courses in the area of Health to Cyberbulling, Personal Data Protection or Education. MOOCs are a distance education option with growing popularity around the world, with more than 110 million students taking this type of course in 2019. The NAU Platform is also an asset for Portuguese higher education institutions, with the possibility of creating differentiated training courses tailored to their needs.
#8 Studio. Create top content
The FCCN Studio provides professional equipment for the production of audiovisual content for the entire Higher Education educational community . For this purpose, it has high definition equipment for capturing audio and video. Through this structure, students can create videos to complement their academic project, while researchers can produce pieces to disseminate their scientific project, for example. The transmission of Webinars (live or deferred) or the creation of digital classes are other possibilities for higher education teachers.
*What is the Science, Technology and Society Network (STTSN)?
One of the missions of the National Scientific Computing Unit of the Foundation for Science and Technology (FCCN Unit) is to provide connectivity services for those involved in higher education: teachers, students, researchers and senior technicians. As such, the FCCN Unit boosts the national academic and scientific network, to which more than 80 higher education institutions belong(you can see the complete list here). The members of the member institutions can, through federated accreditation, have access to the various tools available. To find out more, visit: www.fccn.pt