FCCN has just launched a new digital catalog of services, dedicated to the solutions it offers to the national scientific and academic communities. This portfolio also provides information on the different ways to access FCCN's services.
Through the new virtual catalog, users can access information and the main advantages of FCCN's services in a faster and easier way. With an intuitive and friendly interface, it allows searching by target audience, by pillar of activity or directly by the name of the service.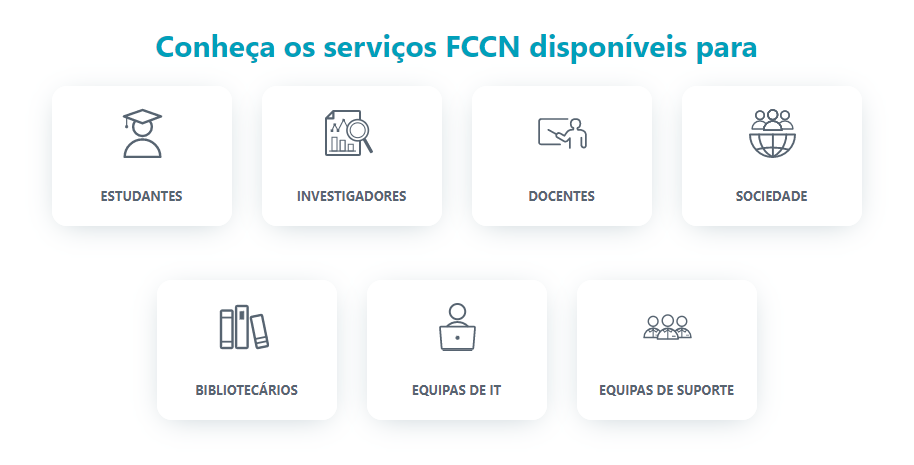 Among the new features is information about newly developed services, such as INDEXAR.
FCCN continuously seeks to find new ways to support national research and education and, with this digital solution, hopes to expand the range of services offered and facilitate the user experience.
FCCN's new digital catalog of services can be accessed at https://servicos.fccn.pt/.