Two Portuguese students took the main stage at TNC22 - the world's largest conference for academic networks, in Trieste, to share their work. Learn all about this moment integrated in the Lightning Talks challenge.
It was before a packed auditorium at the Trieste Convention Center that Portuguese students Rita Carneiro and Bruno Vaz shared their work. On the main stage of TNC22 - the world's leading conference on academic networks - Rita and Bruno had the opportunity to detail how they use technological resources in IT or computer networking. 
The opportunity arose under the Lightning Talks challenge, launched by GÉANT and, in Portugal, by the FCCN Unit. The proposal made to higher education students in Portugal was to share a story or project, in a 5-minute presentation. After being selected, the participants of the program had the opportunity to integrate a workshop to prepare for public speaking and support the creation of an effective presentation.
"This experience has been incredible," Bruno Vaz, a master's student in Data Science at the Faculty of Science of the University of Porto, told the FCCN Unit at the end of his presentation. The possibility of having technical training in the area of communication, with individual and group classes, as well as the possibility of "speaking to so many people and being able to express what I'm working on in my master's degree" were highlighted by the student.
Bruno Vaz shared at TNC22 how he has been working on using generative adversarial networks (GAN) in detecting fake news models by creating synthetic datasets. "To future students who want to apply to the program, I say take a chance and apply," he concluded.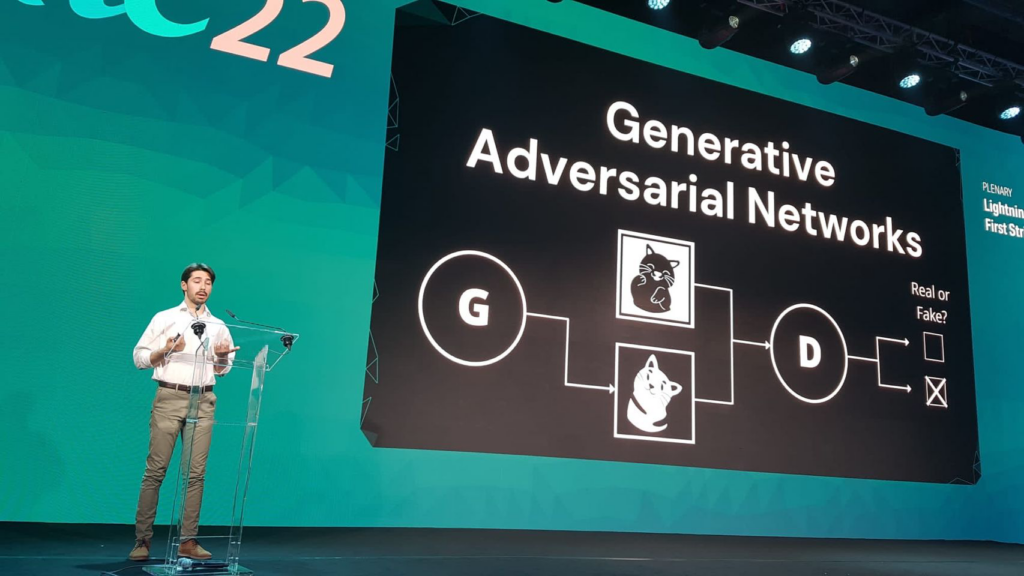 Also Rita Carneiro, PhD student in Conservation and Restoration at the Catholic University of Porto, shared with the FCCN Unit her experience, soon after the presentation: "It has been a unique experience. We have done something that, at the beginning of our careers, we never thought possible". The student presented the work she has been doing using Artificial Intelligence technologies to characterize and categorize collections of digital heritage archives.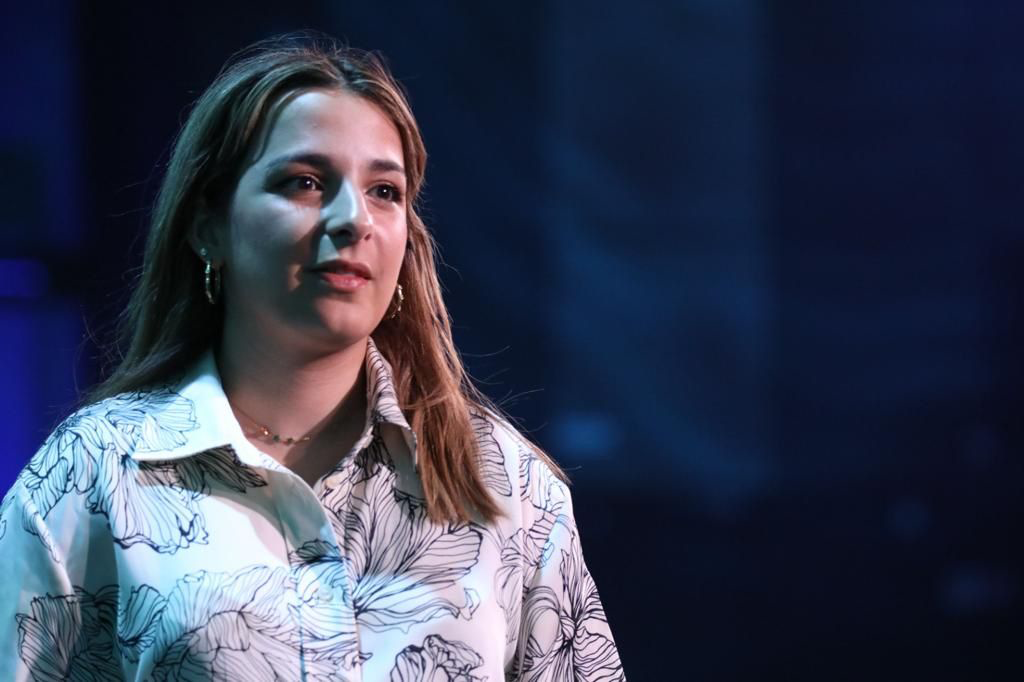 In total, 735 participants from 69 countries gathered in Trieste during TNC22. Through the event's Twitter account, the organization noted the opportunity that this event represented, being the first face-to-face meeting of the Géant community after almost three years of interruption. The dates and location of the next edition of TNC have also been revealed, taking place from June 4-9, 2023, in Tirana, Albania.